Free Cross-Domain Solutions Kit
Summary
How do you secure file transfers across the entire enterprise, especially with devices you don't control?
Transferring files into, across, and out of secure environments is problematic. Files entering via portable media and transient devices create opportunities for infection.
Stored files may have zero-day attacks, temporarily unnoticed and dormant on servers. Allowing files to exit secure environments risks sensitive data leakage.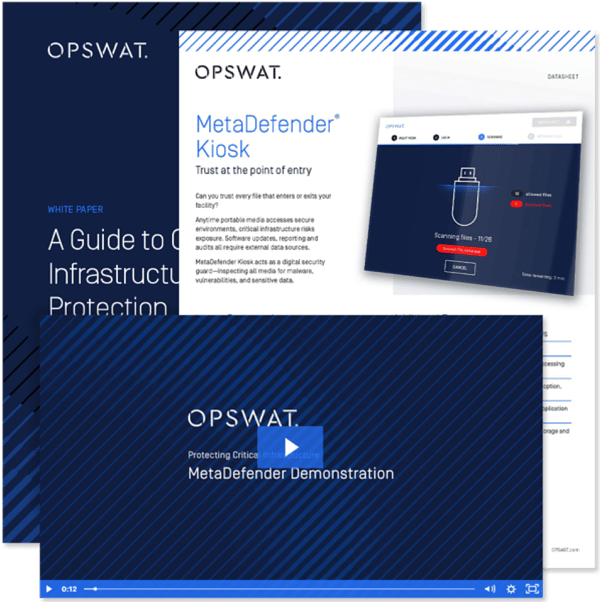 Over 1,500 organizations trust OPSWAT to protect their critical infrastructure