Download Your Resource Kit
Summary
Metadefender Email Gateway Security addresses all cybersecurity email threats and provides malware detection rates up to 99%.
Our email security solution offers advanced threat prevention and the earliest protection against malware outbreaks.
Sanitize attachments before they are delivered to prevent zero-day attacks, as well as use best-of-breed anti-spam and anti-phishing engines to prevent BEC attacks.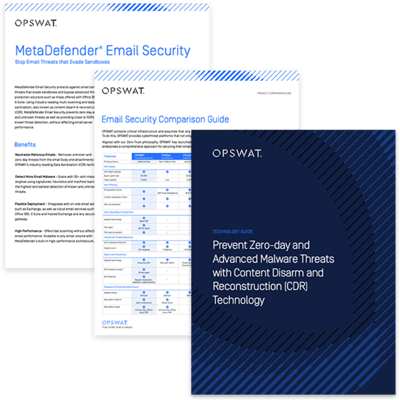 Over 1,500 organizations trust OPSWAT to protect their critical infrastructure