Download Your Resource Kit
File uploads are essential to an organization's productivity. They facilitate group collaboration and application services.

However, they introduce a significant security risk since cybercriminals can compromise servers or entire systems by uploading malicious files.

Enterprises need a robust layer of protection between uploaded files and their critical networks.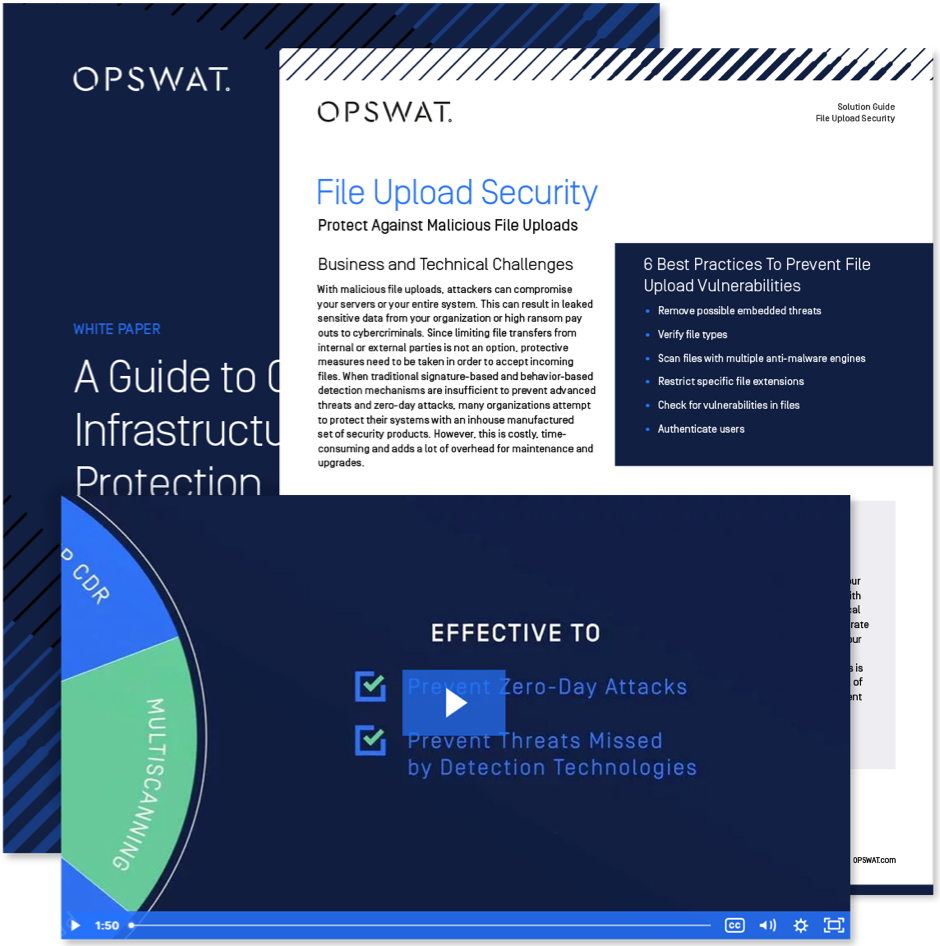 Over 1,000 organizations trust OPSWAT to protect their critical infrastructure