Scan. Sanitize. Store.
As enterprise data storage becomes more distributed to meet the evolving needs of a global economy, it also becomes more vulnerable to cyberattacks.
With a widened attack surface and multiple threat vectors, how do organizations protect themselves from Zero-day attacks and other advanced malware? How do they meet the regulatory and certification requirements for their industry?
This guide helps you assess and address the gaps that put sensitive information at risk.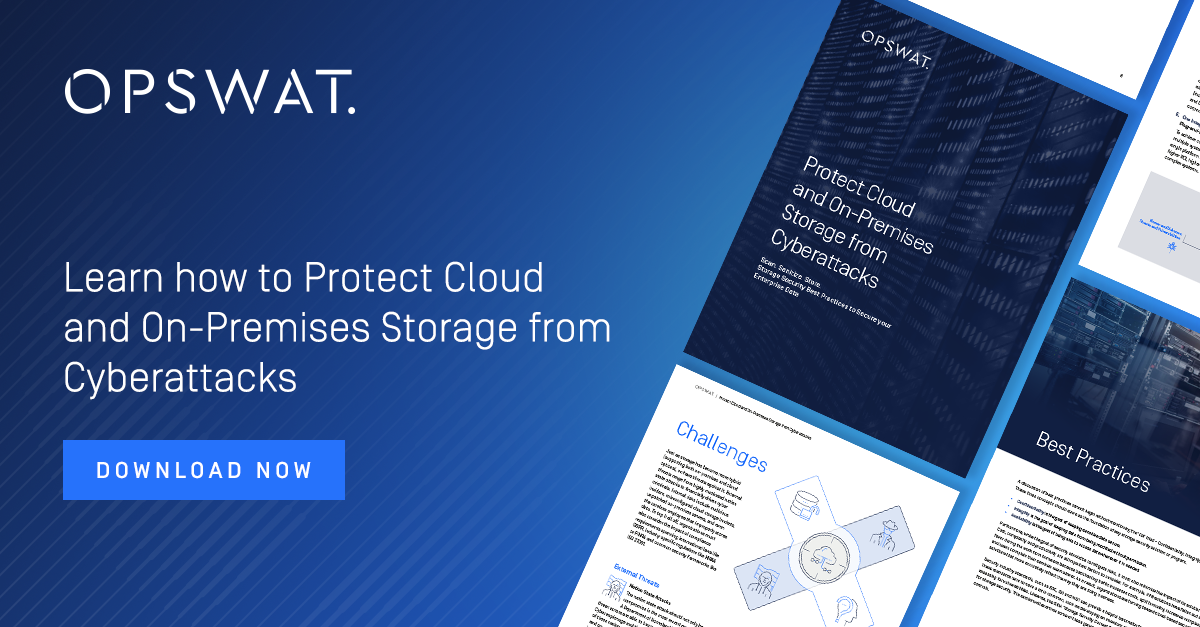 Over 1,000 organizations trust OPSWAT to protect their critical infrastructure